A super-supporter of overall health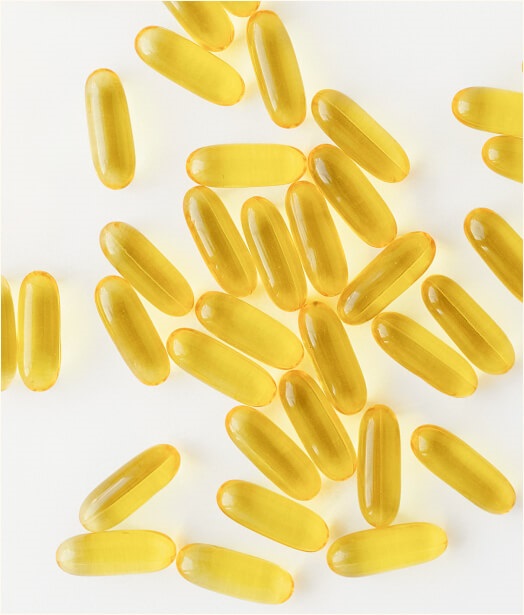 promotes cardiovascular health
prevents muscle cramping
biovailable form of magnesium
Fats, especially unsaturated ones, are essential for our overall health. We need to strive to get enough of the beneficial fats, as they help with many body processes, like hormone health. Omega-3s are an incredibly important group of fats that our body requires for optimal functioning. There are three main types of omega-3s, with EPA and DHA being the two our body uses and absorbs best.
Supporting overall health
Omega-3s play a role in a variety of our bodily functions. Their main benefit lies in their anti-inflammatory properties. This helps decrease inflammation in our body, preventing long-term inflammation and stress in our cells, keeping us healthy and youthful.
This nutrient is essential for our brain to work great, as they keep our memory in top shape. They also help calm us down and even promote making melatonin, a hormone which helps us fall asleep.
They are also essential for great cardiovascular health. Omegas decrease fats in our blood and help keep cholesterol in check. They may also help us maintain a healthy blood pressure.
Finally, omegas help us age gracefully. They play a role in maintaining our eyesight and preventing age-related issues. They also keep our skin smooth, supple, and hydrated, preventing damage to our skin cells.
Maxler Omega-3 Gold is a supplement that contains all the benefits of omega-3s in a convenient softgel form. The highly bioavailable DHA and EPA present in the formula ensure you're getting the most from this supplement.