In our journey towards better health, food can be a powerful ally. Ayurveda, an ancient science, has long known that certain foods can help fight inflammation, which is good for overall well-being. If you're an active person, like a runner or athlete, anti-inflammatory foods are essential to reduce muscle, nerve, and back pain. We will share 5 Ayurvedic recipes that are anti-inflammatory and suitable for keto and ketogenic diets.
Turmeric Elixir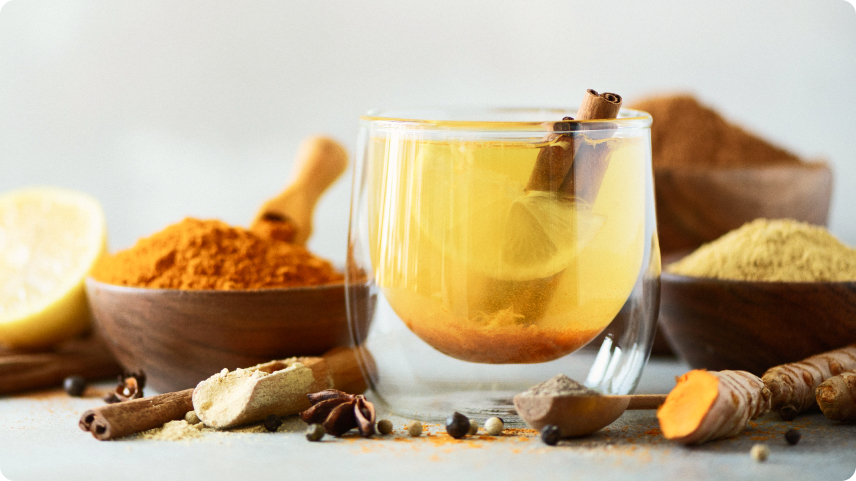 Boil some water and let it cool a bit so it's not extremely hot.
Stir in turmeric and ginger.
Add a squeeze of fresh lemon and honey if you like it sweet.
Sip slowly and let the elixir soothe inflammation.
Ingredients:
1 cup of hot water
1 teaspoon of turmeric powder
1/2 teaspoon of ginger powder
A squeeze of fresh lemon
Honey (optional)
Berry Smoothie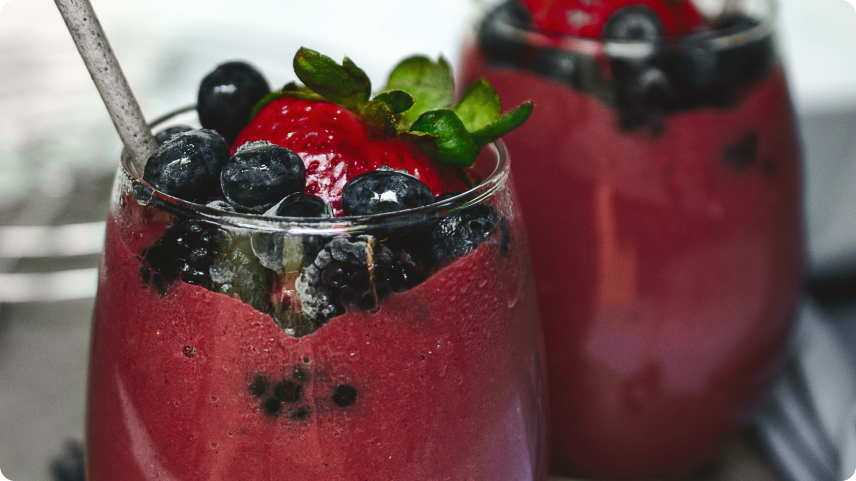 Put berries, bananas, spinach, and almond milk in a blender.
Blend until it's smooth.
Sprinkle chia seeds on top.
Enjoy this antioxidant-rich smoothie to help with inflammation.
Ingredients:
1 cup of your favorite berries
1/2 ripe banana
1 cup of spinach
1 cup of almond milk
1 tablespoon of chia seeds
Lemon Garlic Broccoli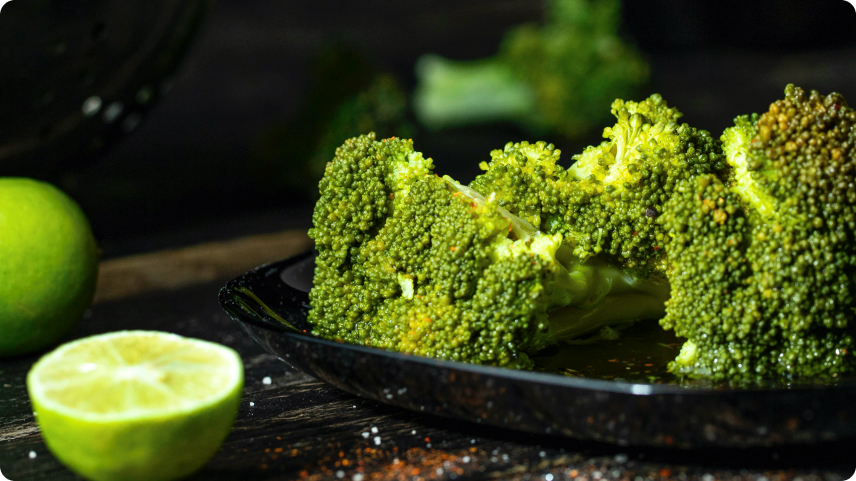 Preheat your oven to 400°F (200°C).
In a bowl, mix broccoli, minced garlic, lemon zest, and olive oil.
Spread it on a baking sheet and season with salt and pepper.
Roast for 20-25 minutes until it's tender and a bit crispy.
Squeeze fresh lemon juice before serving for extra flavor and to fight inflammation.
Ingredients:
2 cups of broccoli florets
2 cloves of garlic (minced)
Zest and juice of 1 lemon
2 tablespoons of olive oil
Salt and pepper
Avocado Quinoa Salad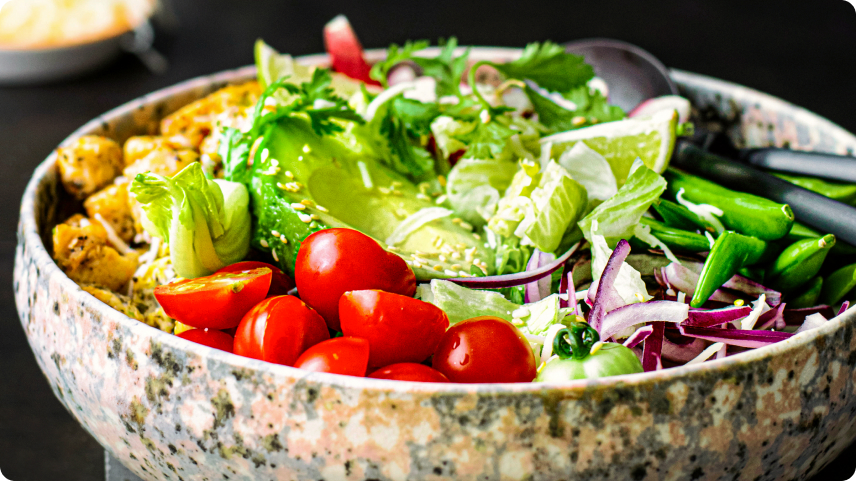 Mix quinoa, avocado, cherry tomatoes, and red onion in a bowl.
Gently toss them together.
Add some fresh cilantro.
Drizzle with olive oil and balsamic vinegar.
Enjoy this tasty and anti-inflammatory salad.
Ingredients:
1 cup of cooked and cooled quinoa
1 ripe avocado (diced)
1 cup of cherry tomatoes (halved)
1/4 cup of finely chopped red onion
Fresh cilantro leaves
Olive oil and balsamic vinegar
Dill Baked Salmon
Preheat your oven to 375°F (190°C).
Put the salmon on a baking sheet.
Season them with salt, pepper, and dill.
Place lemon slices on top and drizzle with olive oil.
Bake for 15-20 minutes until the salmon is done.
Salmon's omega-3 fatty acids help reduce inflammation.
Ingredients:
2 salmon fillets
Chopped fresh dill
Sliced lemon
Salt and pepper
Olive oil
As we wrap up our journey through anti-inflammatory recipes, remember that a diet filled with anti-inflammatory foods can help you stay healthy, especially if you're dealing with muscle, nerve, or back pain. We hope these recipes bring you closer to a life of well-being and health.