High quality whey to support your goals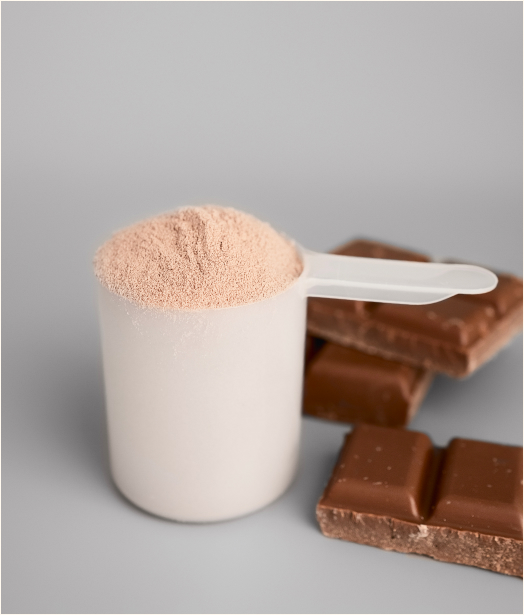 24g protein per serving
promotes lean muscle growth
complete amino acid profile
The human body cannot exist without proteins and amino acids. We need proteins to build muscle, for a healthy hormone balance and for enzymes. However, our body cannot produce proteins itself and must therefore ingest them through protein-rich food.
What is 100% Golden Whey?
100% Golden Whey is a protein powder of premium quality containing all the essential amino acids. Each serving of 100% Golden Whey is packed with 24 g of easily digestible top-quality whey protein, including whey protein concentrate, whey protein hydrolysate and whey protein isolate to support your athletic performance. It is low on calories, fat and carbohydrates.
The benefits of 100% Golden Whey for athletes:
Promotes muscle protein synthesis;
Supports lean muscle mass growth;
Increases strength;
Ensures complete muscle recovery.
Any exercising is a huge challenge for your body, so after every workout you have to support your muscles and aid in recovery. Being the main building blocks of the human body, protein is a must for any athlete during and post workout. It promotes anabolic state, increasing muscle growth and improving muscle tissue recovery after intense training.
The benefits of 100% Golden Whey for everyday life
100% Golden Whey supports your hard work, no matter where you put your efforts – at home, in an office or at the gym. It can serve as a pure protein source without the additional "package" of carbs, fat and sugar. You can take it as a meal replacement if you have a busy schedule or are on a weight loss diet. Protein "stretches" the process of assimilation of carbohydrate compounds. This helps you stay satiated for longer and maintain proper blood sugar levels. And an array of amazing flavors will help take on anyone's cravings.
100% Golden Whey is a perfect supplement to take before a hard training, after intense workout or any time to simply increase your daily protein intake.