This year's Tour de France is a big one, with tensions high as multiple cyclists try to set personal bests while they take on the challenge of cycling to Paris. Made up of 21 stages, over 3,500 km to cycle, a record seventy climbs, anything could happen on this ride. With titles to defend, riders to beat history to make, this Tour de France will be a sight to behold.
What's in it for the riders?
Jonas Vingegaard and Tadej Pogacar are dueling to be made champion. Pogacar will seek to take revenge on Vinggaard, as the latter took the champion title last year. However, the story is complicated by a recent injury – Pogacar has been healing his broken wrist for the last two months. Here's to hoping he'll still give it his all.
A final Tour for Mark Cavendish, this year the sprinter has a goal in mind. He's looking to get the highest number of stage wins in the competition. He's currently tied with Eddy Merckx on 34 wins.
There's also plenty going for Wout van Aert. This young "jack of all trades" is one of the three riders to win stages in all specialties in one competition.
The gruelling route in store
What can we and the riders expect? They'll start off in Bilbao, heading north through a 182 km route containing 5 ascents. The yellow jersey is up for grabs, but who'll make it? The first ride has a balanced profile, suited to the sprinters, jacks of all trades and even the climbers.
Stage 2 will bring out the big guns – it will be the longest stage with a long climb before the end.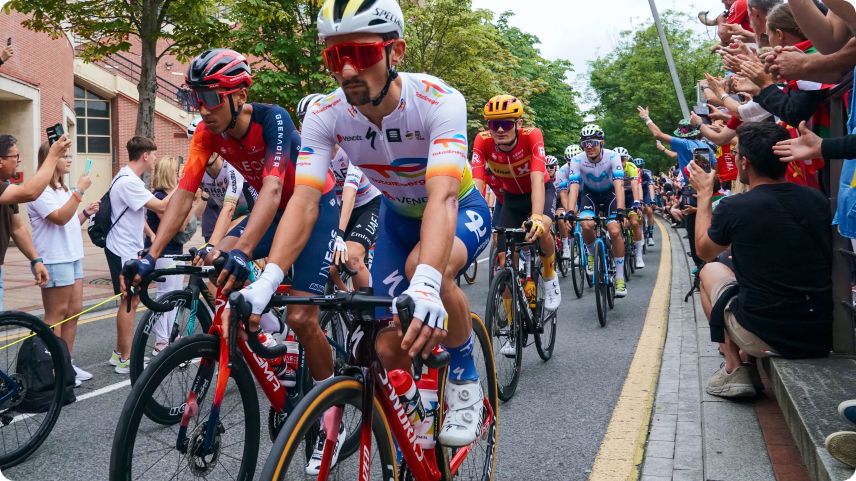 Stage 3 will head to France, with a sprinter-friendly finale.
Stage 4 will bring a flatter day. It'll be a great day for some speed.
Day 5 instead will favour the climbers, with the first mountainous ride and an arduous climb halfway.
Stage 6 is one not to miss – with lots of climbs, including the Tourmalet ascent, tensions will be high.
Luckily, what follows is a flat ride, but the sprinters will need all the power they can muster as they make their way to Bordeaux.
Stage 8 – a hilly ride, this one can go both ways. A strong climber, a determined sprinter or even an all-rounder might just take the yellow jersey.
Stage 9 – the stage before the rest day. This stage brings a climb not seen since 1988, with a 7.7% gradient.
A hilly volcano ride will follow. With almost no flat rides to rest upon, Stage 10 will test stamina and persistence.
Stage 11 – a flatter act of mercy in anticipation of the Alpine part of the competition. Dedicated sprinters might take the stage win.
Stage 12 will take the riders out for another hilly day. Watch for the strong climbers – their time to shine is here.
Stage 13 is a gruelling test of the competitors. A flat start will lead to the Jura Mountains after which follows a 17.4 km climb up to the finish.
The next ride continues with an hors categorie grind before descending to the finish.
Stage 15 continues the Alpine mountainous trend, lasting 179 km. A stunning Saint-Gervais Mont-Blanc finish will test the climbers. Luckily, they'll have a rest day after to recover.
The last stretch will begin with an individual time trial on Stage 16. A short and sweet ride, the cyclists will be looking to make up seconds.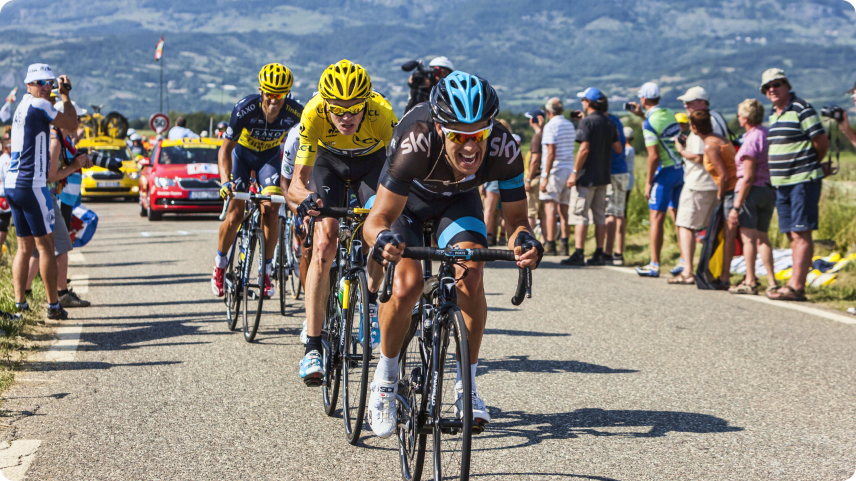 Brutal and decisive – that's what Stage 17 will be. 4 big climbs, exhausting slogs at a 6% gradient, descents that could make or break teams. The yellow jersey will be highly contested, but it will need stamina, persistence, and a dash of luck.
Stage 18 will be another sprinter stage. However, can the sprinters last through the four arduous Alpine climbs and still be up for the challenge? Only time will tell.
Coming up to the very end, Stage 19 will also be one for the sprinters, as the peloton travels to Poligny.
However, if you thought the climbs were over, you'd be wrong. Stage 20 brings another opportunity to steal a yellow jersey, with two climbs at the very end. Will the jersey switch hands?
Stage 21 will go through Paris, with the opportunity for Cavendish to take another win in Paris. It will be a great end to the race. We'll find out who the winner of the competition will be here.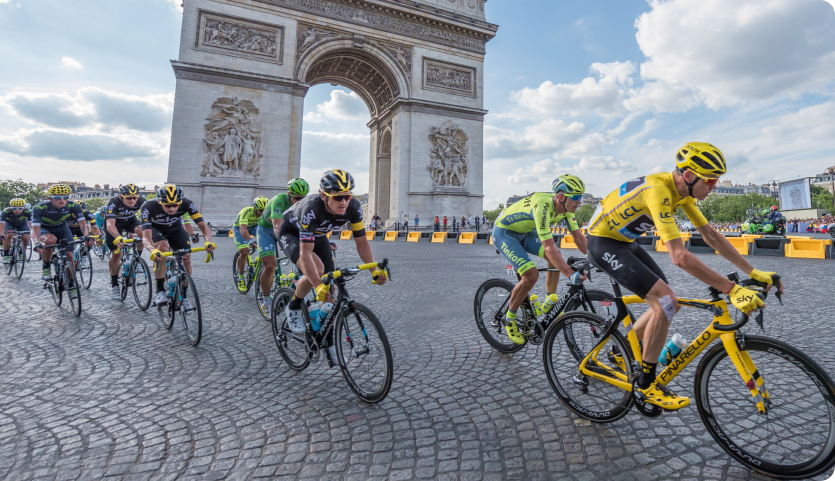 With so much excitement, competition, and ample opportunities to make history, this Tour de France is not one to miss!