The US Open is coming up and fans of tennis are getting ready for an intense competition. This final Grand Slam tournament is going to be one to follow for sure. In store for all the fans are some incredible matches, so let's see what we're expecting from the Open this year.
What's the schedule?
The tournament will start off with the qualifying matches from the 22nd to the 25th of August.
The main draw will open on the 28th of August, leading with an intense week of Men's and Women's Singles. September 3rd, the Sunday of that week, will set off two days of Round of 16s.
Once those are done, we'll head straight into the Quarter Finals for Singles, followed up by Women's Quarter Finals on the 6th. The Semifinals for men, women and mixed or doubles will happen 7-8 September, so make sure to tune in to find out who's going to be in the finals.
Finally, the 9-10 will be the days with the most excitement, as we'll get to see Women's, Men's, Doubles and Wheelchair Singles finals.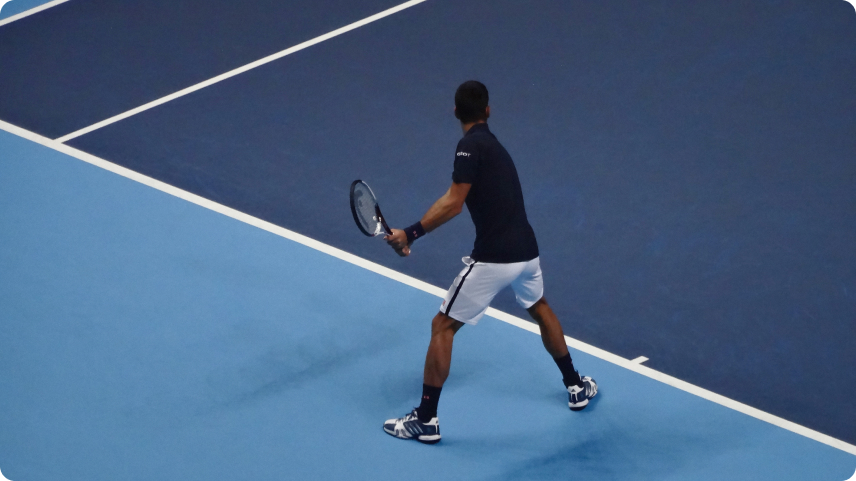 Who can we look out for?
As the excitement builds up, let's see who we're expecting to play this year in the US Open.
One of the best known names in tennis, Novak Djokovic, is also set to compete the Open. He will be looking at getting his 23rd Grand Slam singles title this year, coming up on a record. He currently holds 22 titles, drawing with Rafael Nadal.
Juan Martin Del Porto is set to return to the US Open after persisting injuries in the wrist and knee. He's won the US Open in 2009, so will this year witness an epic comeback?
Cam Norrie is also one to watch this year. The Brit made good progress in the tournament last year, but fell short at the fourth round. Will he make it further this year?
As for doubles, Joe Salisbury and Rajeev Ram are coming back to take the double's win after their success the year prior. It's definitely a duo to look out for.
As for wheelchair players, an unstoppable pair of Alfie Hewett and Gordon Reid are also looking for an ambitious Grand Slam win. Having taken a Grand Slam champion title 17 times already, they're looking to add one more to their collection.
On the women's side, Caroline Wozniacki made headlines earlier this month as she received the 2023 US Open main-draw wild card. The player will be returning from her retirement in 2020, which she took to start a family. This Top 20 all-time player is one to watch out for!
We're also keenly watching Coco Gauff, who, at 19, has made massive progress in her technique recently. She's still working on her main weakness, the forehand, but the Open can serve as a great test of how far she's come.
As always, we expect great performances from Iga Swiatek and Aryna Sabalenka, with the former currently holding the champion's title for women's singles. It's likely that Elena Rybakina and Jessica Pegula will also put up a good fight in the competition.
For the women's doubles, we'll see if the current champions, Barbora Krejcikova and Katerina Siniakova can defend their position.
As for the wheelchair singles, watch out for Diede de Groot. She and her partner Aniek van Koot will be ones to watch for when they head to the doubles.
There has also been speculation that Ons Jabeur and Frances Tiafoe will unite for a mixed doubles match. It remains to be seen if this duo will hit the court, but it will surely be an incredible sight.
We're wishing the best of luck to everyone in this competition, and we're all expecting great moments, fierce competition and a fantastic time!