Supporting metabolism for a great shape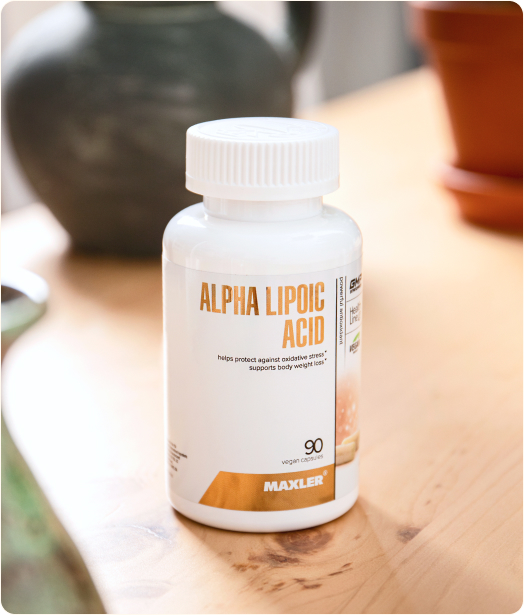 naturally occurring antioxidant
supports body weight loss
improves liver function
Alpha Lipoic Acid is made by our body. It is also present in organ meat and Brussels sprouts. From its name, its function is not intuitive. Alpha Lipoic Acid is made in our mitochondria, where our cells make energy. This compound is also an antioxidant, meaning it can help protect the cells from oxidative stress.
There are a few things that make Alpha Lipoic Acid, ALA special. This compound can work in both aqueous environments and lipids. This makes it easy for it to act anywhere in our cells. Another special thing about this compound is that it helps to restore antioxidants like vitamin C back to a state where they can neutralize more free radicals. All these properties of ALA make it greatly beneficial for our health.
A plethora of benefits
ALA is a superb health booster, as it can have many positive effects on the body:
It supports weight loss by decreasing feelings of hunger.
It supports a healthy metabolism – it regulates sugar levels and how sensitive we are to insulin.
It may help decrease aging in the skin.
Its antioxidant activity may be neuroprotective.
This compound may help our nerves function well.
It has anti-inflammatory properties.
Maxler Alpha Lipoic Acid is a vegan supplement that will help you reach your goals, whether they are weight loss or simply a healthier life. These convenient caps contain 100 mg of the active ingredient, ensuring you get all the benefits from this supplement.