Improving performance, decreasing tiredness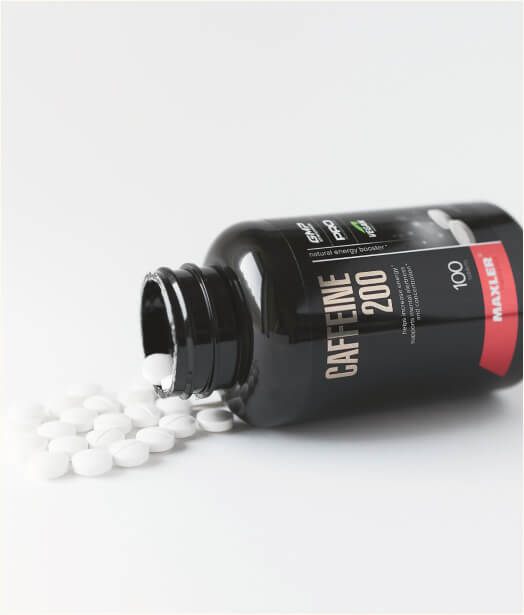 200 mg of caffeine per serving
helps increase energy
helps speed up metabolism
Over 80% of Americans drink coffee. Chances are, you've felt the alertness that it causes. Caffeine is the compound responsible for that effect. It can enhance physical and mental functions, so it can be exceptionally beneficial for those living an active lifestyle.
Supercharging your workout
Sometimes, you may need a little energy boost before going to the gym or on the court. Caffeine 200 can be a great way to do that, providing 200mg of caffeine in a single tab.
Caffeine can boost your workout in the following ways:
Improve focus;
Decrease tiredness;
Improve endurance and reduce muscle pain caused by exercise;
Increase muscle strength;
Improve coordination and reaction.
For those that are trying to lose weight, caffeine can be a great support for your efforts. Caffeine can increase the amount of fat you burn and how quickly you burn calories when taken for short periods of time. It might also help you feel less hungry, however, that effect is highly individual.
Maxler Caffeine 200 is a great way to get all the benefits of caffeine in a convenient form of a vegan tab. No matter your goals, whether you are a professional athlete or just trying to lose some pounds, a high-quality caffeine supplement may help you achieve your goals.