Keeping the joints and skin healthy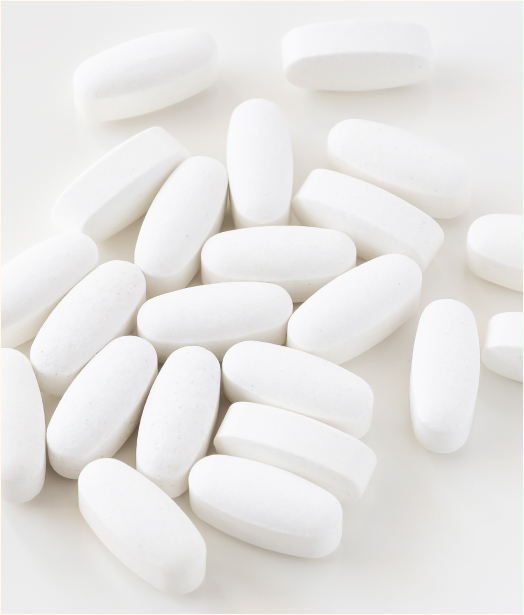 hydrolyzed form of collagen
promotes healthy bones and joints
vibrant hair, skin and nails
Leading an active lifestyle blends good quality sleep, a varied and healthy diet with plenty of exercise. To make sure your body stays in great health as you lead a busy life, you can support it with functional foods and supplements. Collagen is a popular functional supplement that can support overall health and help delay aging.
Our body contains different types of collagens, each serving a purpose. Collagen type 1 supports the structure of our skin, connective tissue, and organs. Type 3 collagen supports muscle, blood vessel, bone, and organ structure. Adding these collagens to our diet through supplements provides our body with plenty of amino acids and collagen precursors, which help our body make its own collagen.
Supporting health and youth
Maxler Collagen Type 1 and 3 contains 3 grams of collagen in every tab. Taking collagen has a myriad of benefits, including:
Stronger bones and muscles – collagen boosts muscle growth and supports muscle structure. It also helps our bones stay strong, as it assists with incorporating minerals into the bones.
Stronger connective tissue – collagen is one of the key structural components of your joints and your cartilage. As our body starts to decrease how much collagen it makes, it's essential to add collagen to our routine to keep joints healthy.
Youthful skin – collagen improves how elastic your skin is, decreasing wrinkles. Alongside that, collagen molecules help to protect your skin from harmful UV rays, which decreases visible aging.
Slimmer figure – collagen is high in amino acids, helping you feel fuller if you're trying to lose weight. It can increase how many calories we burn when we digest our food.
Maxler Collagen Type 1 and 3 is a highly bioavailable supplement containing Peptan B collagen. It comes in a convenient tab form, which makes it incredibly easy to incorporate into your routine.