Increasing brain power for success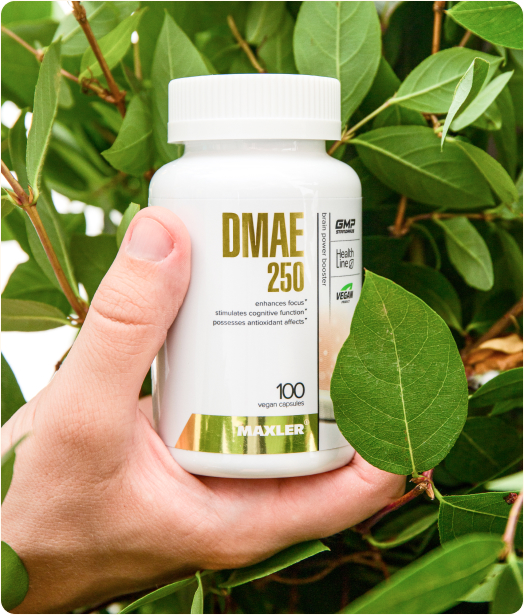 enhances cognitive function
antioxidant effects
improves mood & memory
DMAE is a compound that is also known by other names, such as dimethylaminoethanol. It is thought to increase the production of acetylcholine. Acetylcholine is a neurotransmitter, which is a compound that helps neurons send signals. Acetylcholine is involved in many processes in the brain, including memory.
Brain boosting DMAE
It's no wonder then, that DMAE is considered a supplement that can improve brain function and brain health. It can benefit those that have a high-pressure job or need to handle a variety of deadlines.
DMAE helps increase acetylcholine, which we need to be able to think clearly. DMAE can increase concentration and even improve short-term memory. It might also improve sleep and help you attain a feeling of mental clarity. This helps support your brain not only in stressful environments, but also as it ages.
DMAE is also a potent antioxidant, which can be beneficial for overall health of our cells and our body.
So, if you're looking to support your brain during stressful times or to ensure that your brain is aging gracefully, consider adding DMAE 250 to your day. DMAE 250 is a vegan supplement that can help improve your memory and concentrate better.