Complex joint care from every angle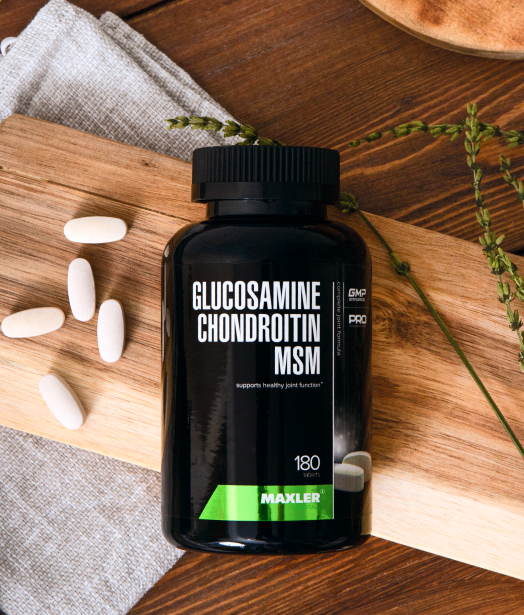 helps support bone and joint health
may help alleviate discomfort and inflammation
speeds up post-injury recovery
Joints are essential for our ability to move, as they help prevent our bones from rubbing against each other. Supporting our joints should always be a priority, no matter your age, how your joints feel, or your exercise status. Joint pain can occur due to lack of warm-ups, not enough time between exercises, and can impact our performance.
Luckily, there is a way to support the health of our joints and prevent this common pain.
The trio of key ingredients
There are three active ingredients that do wonders for our joints. One of them is glucosamine. Glucosamine is a compound produced by our own cells and serves as an ingredient to build many of the molecules that make up our joints, cartilage and even the fluid inside the joints. Supplementing this compound may help decrease pain and inflammation.
Chondroitin is a sponge-like material that helps to absorb the shock that movement produces. It also helps with retaining water, so that our cartilage remains flexible and elastic.
MSM, or methylsulfonylmethane is an anti-inflammatory compound that may help manage the inflammation in our cartilage. It also benefits bone strength and health.
Maxler Glucosamine Chondroitin MSM is a convenient way to support your joints when you're on the go or have a busy schedule. This formula is gluten and dairy free and is specifically formulated for those that rely on their joints to reach their personal bests.