A powerful beauty complex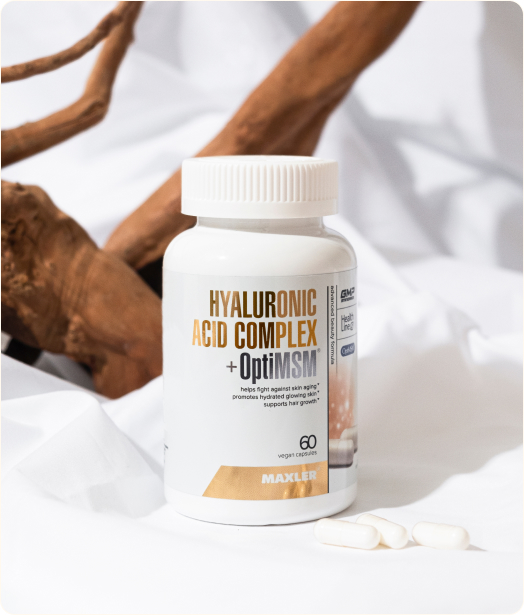 hydrates and nourishes skin
strengthens hair and nails
supports healthy ligaments and joints
A beautiful appearance is hard work, involving boosting your beauty from within and out. Many of us tend to focus on the outside, using sunscreen, creams with different purposes. But beauty cannot be achieved without ensuring that we are feeding our body the nutrients it needs to maintain it. Therefore, a good diet is essential for beauty.
Beauty takes a few ingredients
However, a healthy diet can benefit from additional active ingredients that are targeted at sustaining beauty. One of such ingredients is biotin. This active ingredient is a B-group vitamin that is known to support a healthy appearance of our hair and nails.
Alongside biotin, the formula contains hyaluronic acid. This ingredient is common in many creams as it draws in water and keeps our skin moisturized. When we consume it, it boosts our body's production of this compound and helps to moisturize skin as well.
MSM, or methylsulfonylmethane is a sulfur compound that is known to do wonders for our skin. It helps with collagen formation, supporting the structure of the skin while preventing wrinkles. This ingredient keeps the skin elastic and supple. It protects us from harmful UV rays and pollution. Chondroitin is another ingredient that helps boost our collagen-making processes, supporting regeneration of skin.
Maxler Hyaluronic Acid Complex + OptiMSM is a formula that is designed to support beauty inside and out. This gluten and dairy-free supplement are an easy way to provide your body with ingredients needed to fight aging and look your best.