A plant extract for the benefit of immunity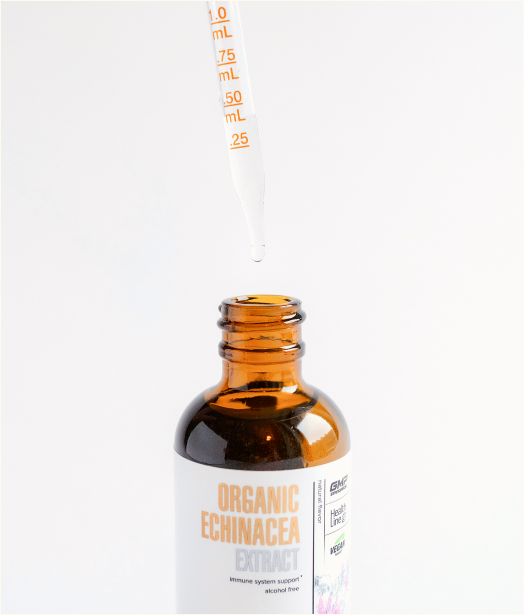 helps maintain the immune system
accelerates recovery
alcohol free
Natural herbs and plants have long been used for their beneficial effects on human health. Echinacea, a flower that is in the same family as daisies, has been used by the Indigenous peoples of America to improve human health. This plant has a variety of beneficial compounds in it that make it an exceptional health supporter.
Immunity and more
Echinacea contains a variety of active compounds in it, including caffeic acid, plant flavonols, vitamin C and essential oils. The combination of these ingredients makes it a powerful aid in improving our immunity. The beneficial action of these compounds can help prevent colds and flu during the colder months.
Alongside being a great immunity supporter, echinacea has benefits for the whole body, like:
Antioxidant and anti-inflammatory activity, helping to prevent oxidative stress and improve our body's ability to heal after infection.
Improving skin health – the extract can improve skin's condition and decrease growth of bacteria associated with acne.
Improving mood – the extract can help with feelings of nervousness.
Improving metabolism – the extract may help with blood sugar control.
Maxler Organic Echinacea Extract is a powerful tool that can benefit your immune system. This extract is an easy and vegan way to help you lead your active life without the fear of illness.