Supporting wellbeing and brain health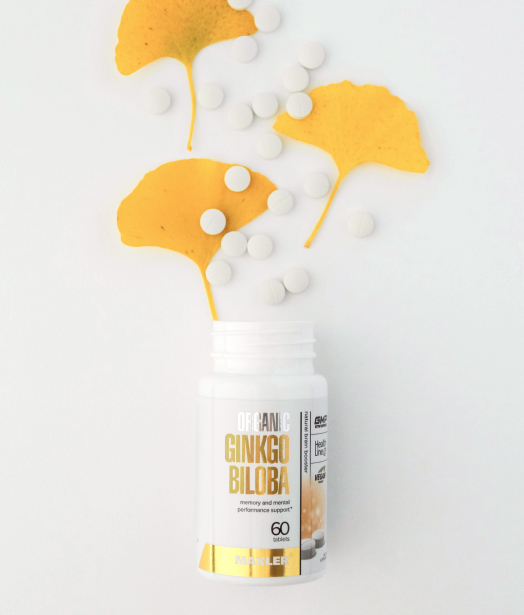 memory support
mental performance booster
powerful antioxidant
Ginkgo Biloba is an ancient tree that has been used in traditional Chinese medicine. Ginkgo Biloba extract is made from the leaves of the plant. It has a variety of benefits, helping to support brain health, improving circulation, and decreasing inflammation. Gingko is full of antioxidants, such as flavonoids and terpenoids. These are two groups of antioxidants found in plants, and they can take care of free radicals that can be damaging to our cells.
Ginkgo and the brain
Ginkgo is able to increase circulation, which when coupled with its antioxidants, can be beneficial for brain health. It may be able to support cognitive function, improving memory and attention. It can improve well-being.
Gingko can be a great supporter for times when you're feeling stressed.
Ginkgo and the body
Alongside being a great brain supporter, ginkgo biloba has benefits for the whole of the body. The extract's antioxidant content keeps the body healthy. Its anti-inflammatory properties may be helpful with long-term inflammation.
Ginkgo biloba also can improve circulation, and it can increase the levels of compounds that help dilate our blood vessels. The combination of anti-inflammatory compounds and increased circulation can help keep our cardiovascular system in top shape.
Maxler Organic Ginkgo Biloba is a great supplement for those that are looking to support their brain and heart health. This organic supplement is vegan, gluten-free, and sure to fit any lifestyle.