Powerful antioxidant for great health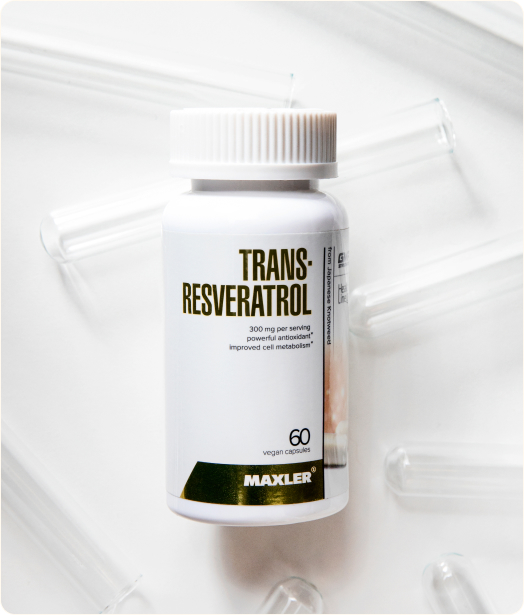 antioxidant function
cardiovascular system support
neuroprotective effect
Plants contain a variety of compounds that are beneficial for our health. One of the groups of these compounds are called polyphenols. Polyphenols often have antioxidant activity, as they can take care of free radicals. Free radicals can cause damage to our cells if not neutralized effectively.
One of these polyphenols is resveratrol, which is one of the strongest antioxidants. This antioxidant helps to prevent damage by free radicals and slow down aging. Trans-resveratrol is a form of resveratrol which has a better bioavailability. It can act directly on our brain cells, which helps it protect our brain.
Trans-resveratrol has many benefits for our health:
Fights inflammation – it can decrease inflammatory signaling in our cells while also helping fight pathogens.
Supports cardiovascular health – it keeps our heart healthy and controls the levels of fats in our blood.
Supports metabolic health – trans-resveratrol is great at helping us control blood sugar levels.
Supports brain health – it increases the flow of blood in our brain and helps brain cells overcome stress.
Fights oxidative stress – the antioxidant capability of the compound slows down aging and helps us perform well even if we're tired.
Maxler Trans-Resveratrol is a vegan supplement that contains a high dose of trans-resveratrol from Japanese Knotweed. This plant has been used in traditional eastern medicine, and continues to help our health through its antioxidant effects.