A holistic approach for brain health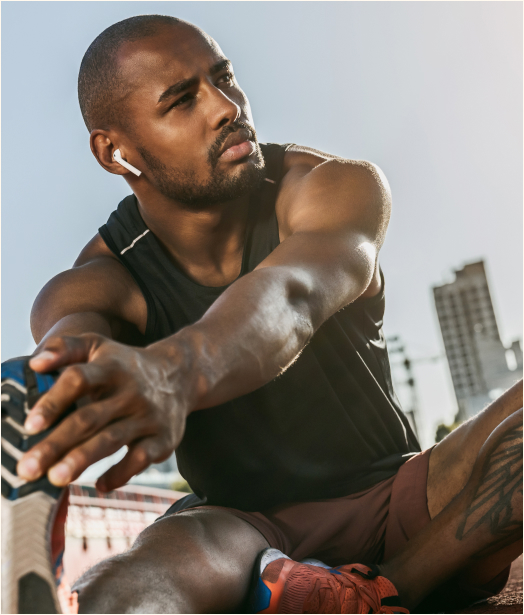 helps with improving mood
promotes healthy sleep
serotonin enhancer
A busy lifestyle requires us to be in top mental and physical shape. Our brains are responsible for making thousands of decisions every day. Therefore, it's important to support our brains by eating a varied diet that provides plenty of nutrients for the brain and exercising.
A busy lifestyle, however, can also consist of irregular bedtimes, different workloads and even travel, all which can be hard on our brains. In those moments, we might need additional help unwinding, relaxing, and falling asleep. That's where the Relaxed + Collected Bundle comes in.
The ingredients supporting relaxation and calmness
The bundle is made up of three products, which all play an essential part in supporting a relaxed and collected brain.
Melatonin 3g includes an active ingredient which is a hormone called melatonin. We need this hormone to send signals that promote sleepiness. It supports a lengthier sleep and may improve the quality of sleep.
5-HTP contains a compound that is needed to make serotonin. Serotonin is a signaling molecule used in the brain that helps us with mood control and is needed to make melatonin. This product therefore has a dual function.
Turmeric Curcumin with Bioperine contains the active ingredient which is curcumin. This plant extract is beneficial to the brain in multiple ways. It is an antioxidant and may decrease inflammation, which is needed for a healthy brain and healthy aging. It is also a great mood support and may also support memory. The Bioperine extract in the product improves bioavailability of curcumin.
Maxler Relaxed + Collected Bundle is a great way to support your brain if you lead a busy lifestyle. The products support mood, sleep, and overall brain health. The high quality ingredients in each formula will support your health and productivity.