You are what you eat – ever heard of that? When we eat, we get lots of nutrients that our body then uses to keep us going. We get energy from fats and carbohydrates. We make muscle from proteins. Our body carries out many different reactions using minerals and vitamins from the foods we eat. So, how does the food we eat impact us?
While people have always been interested in food, it's only relatively recently that we started to develop nutritional science. In fact, only in the last century have we discovered vitamins and minerals that were important for our bodies and understood what their roles are. In the last thirty or so years we've started questioning what the connection is between the food we eat and the modern diseases, like diabetes and cancer, we develop1.
Food is more than just vitamins and minerals
Food is not simply the calories, fats, protein and nutrients it contains – it's made up of cells, non-cells and other things. These cells and molecules interact with our bodies in many complex ways, and it is hard for researchers to pinpoint all the interactions happening when a certain food is consumed. The foods also interact with each other's cells and molecules, adding another layer of complexity2.
What role does that play in nutritional science? It's easily illustrated with an example. In a study, an association between eating tomatoes and having lower risk of prostate cancer was found. It was thought that lycopene, the pigment that gives tomato its colour, was responsible for the effect. However, when scientists tested lycopene, tomato powder, and a placebo, tomato powder was associated with better outcomes than lycopene on its own3,4.
So, we can't just look at the active ingredients and call it a day – we must look at how foods interact with each other. So it's no surprise that science has found certain effective combinations of foods for health. They called this phenomenon food synergy5.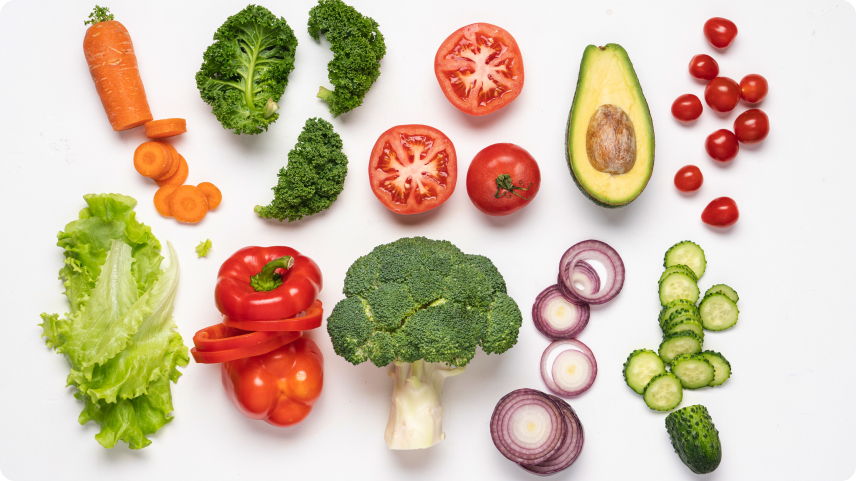 Working together for the benefit of health
You may not have noticed, but chances are you already know some combinations of foods and nutrients that work together, like calcium and vitamin D. Because vitamin D helps us take in calcium, these two are often eaten together or are present together in certain foods6.
Here are some more synergetic pairs and why they should be consumed together.
Therefore, the next time you sit down to plan your weekly meals, it might be worth taking a quick look at what combinations you can use to boost the goodness that you get from your food. Small changes, like adding lemon to your green tea, can help you feel even better with minimal effort.
After all, being healthy is about being smart with the choices you make. Make health work for you.