Apricot & Orange Smoothie with Collagen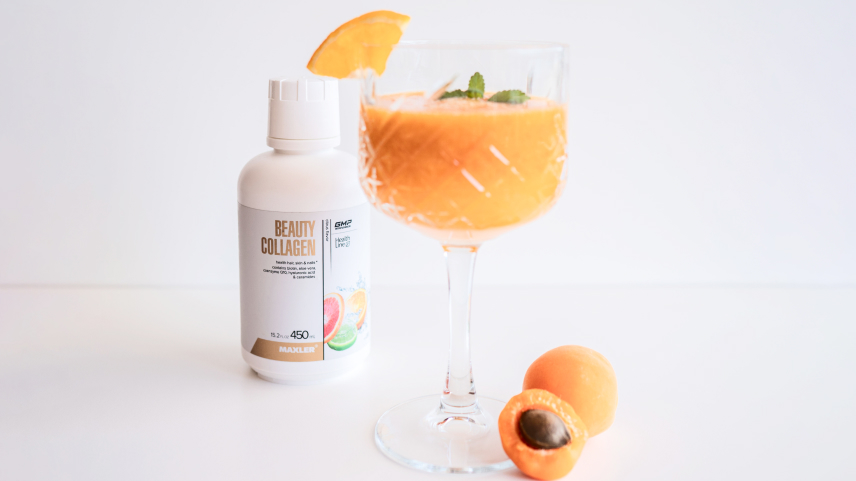 There's nothing better than a silky smooth, refreshing apricot smoothie packed with the benefits of Maxler Beauty Collagen, and it only takes a few minutes to make!
For 2 glasses:
Wash all the fruits. Squeeze the juice of the oranges and the lime into your blender, being careful not to drop the pits as they might taste bitter if blended. Add a serving of Maxler Beauty Collagen to supercharge the citrus juice. Divide and pit the vibrant apricots. Blend all the ingredients until they are nice and creamy, and enjoy.
TIP: If there are no fresh apricots available, you can use dried ones – simply soak them for about an hour before use.
Raspberry & Passion Fruit Smoothie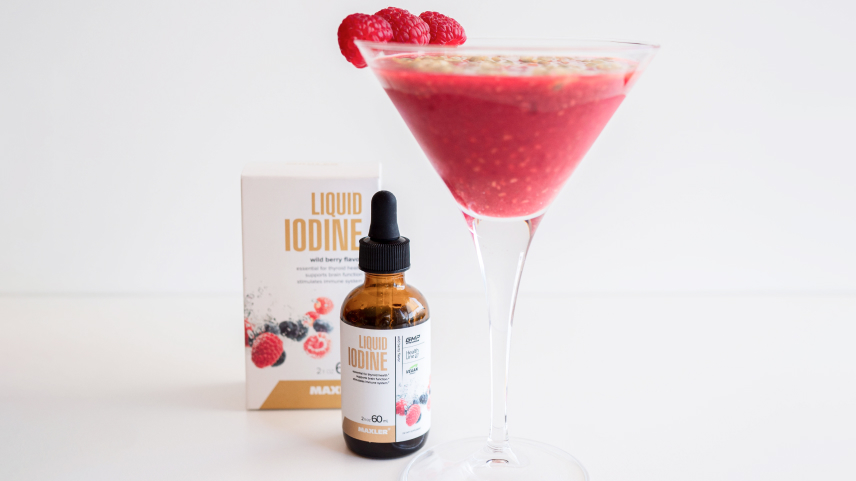 A perfect balance of rich, sweet, and tart, this raspberry and passion fruit smoothie is a perfect way to set your day up for success or to boost your energy during the day.
For 2 glasses:
Wash the fruits and berries. Cut a quarter of the melon, remove the seeds and add the flesh to the blender. Halve the passion fruit, scoop out the flesh and pass through a fine-mesh sieve into the blender. Add the rest of the ingredients to your blender. Blend until your desired consistency.
TIP: If you're feeling fancy, garnish the glass with a sugar rim. Place the caster sugar in a saucer and rub the rim of the glass with an eighth of a citrus fruit to moisten it. Dip the wet rim of the glass in the sugar, which you can replace with chocolate sprinkles, cocoa powder, cinnamon powder, suitable spices or herbs.
Protein Apple & Pineapple Smoothie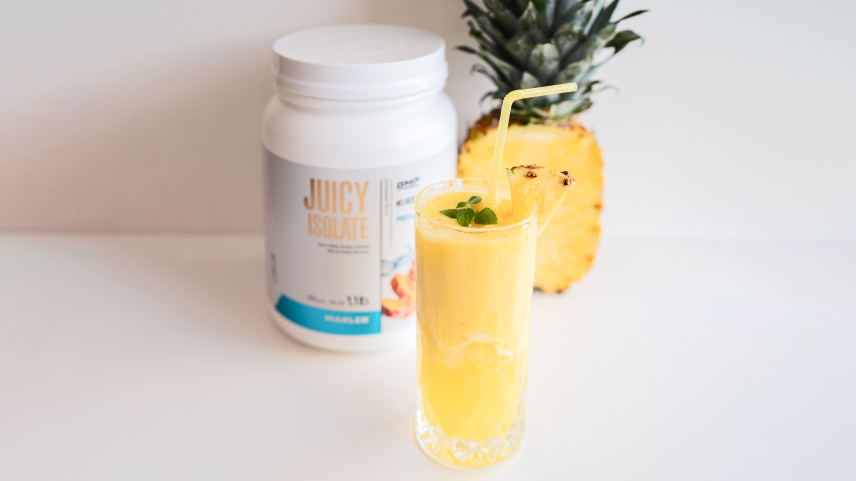 Feeling tropical? This apple and pineapple smoothie containing Juicy Isolate protein will not only satisfy your craving for something a bit out of the ordinary, but will also provide you with vitamins, antioxidants, and protein to keep you full.
For 2 glasses:
Halve the pineapple, remove the leaves, peel, remove the core, and dice the flesh. Core the apples. Halve and cut them and put them in a blender. Peel and cut up the ginger and juice it together with the apples. Blend this juice with the pineapple pieces and a portion of Maxler Juicy Isolate until everything is thick and creamy.
Enjoy with ice cubes and garnish with ginger and green herbs.
TIP: You can also juice all the ingredients, should you want a thinner texture.