Iodine for thyroid health and immunity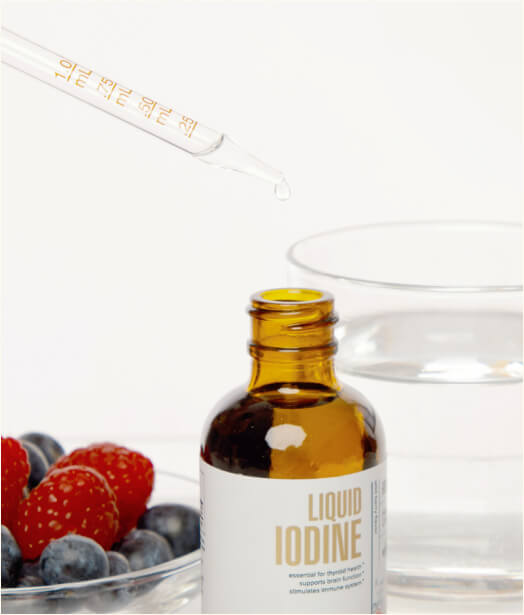 helps replenish iodine levels
supports brain function
stimulates immune system
Iodine is a mineral that our body requires for various functions. It is very important for the health of our thyroid. The thyroid is a gland found in the neck that is responsible for producing hormones. Through the hormones, it affects many bodily processes, like the metabolism.
Iodine is required to make thyroxine and triiodothyronine, which are thyroid hormones. Therefore, getting enough iodine is directly correlated to a healthy body.
Liquid Iodine – for the benefit of health
Maxler Liquid Iodine provides a great serving of iodine in a convenient drop form, meaning that you can easily incorporate it into your day. Here are some of the reasons why you should consider increasing your iodine intake:
Iodine keeps the thyroid healthy – as the thyroid is an important gland, we need to keep it healthy. Getting enough iodine supports its functions and prevents issues that might appear when there is not enough iodine.
Iodine supports the immune system – iodine can be used topically to disinfect, however when taken orally, iodine can boost the function of immune cells. It can also help the thyroid hormones in locating abnormal cells and bacteria.
Iodine may benefit the brain – our neurotransmitters, learning processes, memory, and thinking are affected by iodine status. Getting enough iodine is imperative for a healthy brain.
Maxler Liquid Iodine drops are a wild berry flavored supplement that makes it easy to control your iodine intake. These vegan drops will benefit adults and children alike, helping to support their cognitive function and immunity.