An amino acid to boost endurance and performance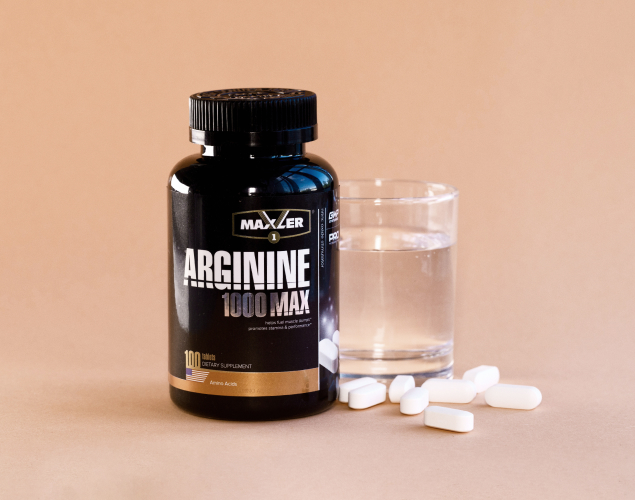 free form amino acid
helps fuel muscle pumps
supports enhanced performance
Amino acids are key building blocks of proteins, but on their own, they can also participate in body processes other than musclebuilding. L-arginine is one of such amino acids. It is a conditionally essential amino acid, meaning that there may be moments when we need more arginine than our body can make.
Arginine has varied roles in the body. It can help to get rid of waste like ammonia. It also produces important molecules that play a role in processes like making collagen, cell division, sending signals in the brain, and energy usage.
For athletes, the most important process that it plays a role in is in producing nitric oxide, NO. Nitric oxide is a signaling molecule that helps our blood vessels expand, increasing blood flow. Therefore, it directly affects physical performance.
Arginine improves performance
Arginine helps you achieve peak performance in the gym or in the field through the following ways:
It stimulates muscle growth – arginine increases growth hormone production, which improves musclebuilding.
It improves aerobic and anaerobic performance.
It increases endurance and helps you exercise for longer.
It can speed up recovery – arginine can help reduce the levels of ammonia and lactate, which helps you recover faster.
Arginine 1000 Max is a supplement that contains 1000mg of arginine in the form of a single tablet. For those looking to boost their performance, Arginine 1000 Max can be a convenient and easy to take pre-workout supplement to max out your endurance and help you recover.