Supporting brain performance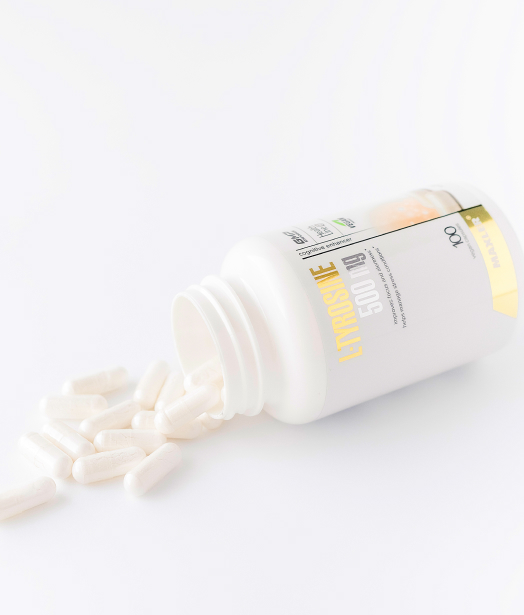 improves focus and alertness
helps manage stress
supports macronutrients metabolism
The modern-day person has a lot on their plate – a career, an active lifestyle, a family, and other things they need to take care of. It can sometimes get stressful. To make sure you're achieving everything you set out to achieve, you may look to destress and relax. Alongside activities, you may consider giving your brain a hand by supplementing with foods that can help us manage your mood.
One such food is l-tyrosine. Tyrosine is an amino acid – we make it ourselves from another amino acid, phenylalanine. However, in times of stress, we need more than we can make. It has a variety of functions, playing a role in immunity, digestion and muscle building. Importantly, it helps create neurotransmitters, which are the signaling molecules in the brain. It's important to replenish those during times of stress.
What can tyrosine do for your brain?
Tyrosine is a powerful tool to enhance brain performance whether you are stressed or not. It can:
Enhance memory and concentration during stress;
Make it easier to switch between different tasks during stress;
Improve thinking and memory when working on challenging or demanding problems;
Make you react faster.
Athletes may also benefit from l-tyrosine, when performing exercises that require focus and fast reactions.
So, the next time you've got a lot going on, consider pairing relaxation techniques and exercise with a supplement like Maxler L-Tyrosine 500mg to give your brain a helping hand.