Workout harder with taurine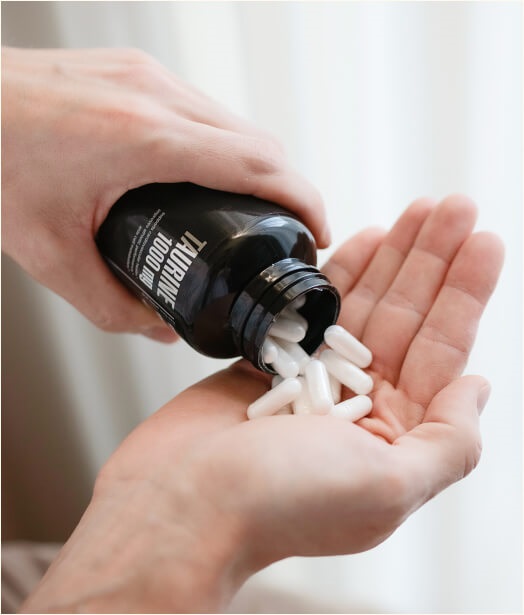 supports cardiovascular health
nervous system support
aids cell metabolism
Taurine is an amino acid that is produced by the human body, and its main task is to activate the detox processes. Under normal conditions, this substance is produced in the body, but during high stress and increased psychological stress, it is lost. Modern science sees taurine as a must-have for athletes and for people leading an active lifestyle. It is impossible to imagine the proper building of cells in muscle tissues, and in general in the whole body without taurine.
The main dietary sources of taurine are cheese, eggs, seafood, fish, and meat.
Maxler Taurine 1000 mg is good, but for some – even better
For those who engage in regular physical activity taurine supplement might be of interest. The main beneficial properties of taurine include:
Improving muscle performance;
Increasing muscle endurance;
Normalizing heart rate;
Helping cope with workout-related stress.
Taurine helps transport minerals into muscle cells, saturating them with nutrients and regulating electrolyte balance.
During intense and especially prolonged physical activity, it is inevitable that your blood pressure will rise and your heart rate will increase. Taurine helps normalize heart rate so that nothing stops you from going that extra mile.
Acting as a neuroprotector, taurine helps protect brain cells from the negative effects of stress, so that you can keep calm – and keep going.
Taking Taurine as a dietary supplement ensures that you have adequate amount of this important amino acid for heart and nervous system health and increased muscle strength.