Fighting tiredness for living actively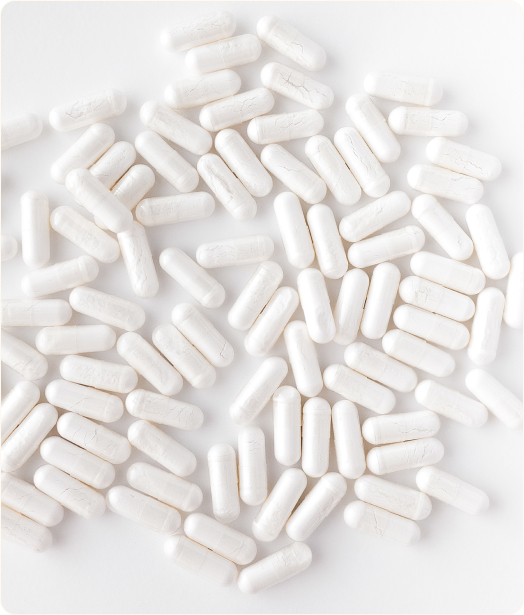 improves muscle performance
supports endurance & recovery
promotes immune system
This amino acid is made in our body, however, supplementing it can have advantages for those working out or those looking to take care of their cardiovascular health. Citrulline plays a role in our body's urea cycle, helping to get rid of ammonia, which forms when we break down amino acids. It can also get converted into arginine, an amino acid we use to build proteins.
What benefits does it have?
One of the key benefits of citrulline is its ability to vasodilate, meaning it helps to widen the blood vessels. This helps to improve blood flow, which can be beneficial when you're working out, as it allows your cells to get the oxygen they need to release energy. The other cardiovascular benefit the amino acid may have is that it helps to control the blood pressure, though the same effect.
Citrulline is also a great supplement for when you're exercising. It may help increase the amount of growth hormone, GH, that your body creates after a workout. This is especially important for those trying to build muscle.
Citrulline can also prevent muscle tiredness, whether you're doing strength exercises or cardio. This way, you'll be able to work out for longer and not have to worry about soreness the next day.
Maxler L-Citrulline Malate 750 mg is a vegan formula that helps to make your workouts longer and more effective. The capsules are easy to take and provide 2250 mg of l-citrulline malate in a serving.