Your ultimate muscle support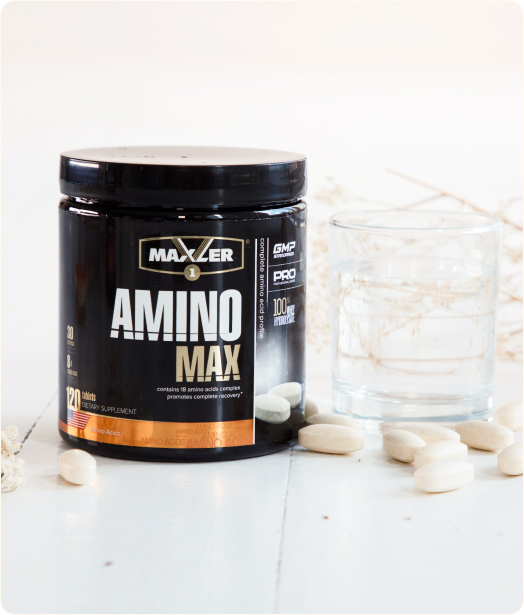 8g amino acids per serving
from 100% whey protein hydrolysate
promotes muscle growth and recovery
Amino Max is a complete amino acid complex on the basis of whey protein hydrolysate. Thanks to the high concentration of protein Amino Max is a unique product in quality and action.
We are constantly degrading muscle and building it back up, however when we exercise, we speed up the first process. To ensure we're synthesizing muscle, the body requires the correct building blocks – amino acids. They can boost muscle building processes and tone down those that break it down.
What's so good about Maxler Amino Max?
Amino acids are part of everyday metabolism, but they are of special interest to athletes. Both essential and non-essential are integral part of any sport-related goal fulfillment and cover many bases:
help replenish what was lost during an intensive workout
fight muscle breakdown
act as building blocks that the organism can use to build up muscles
High digestion speed allows you to create a so-called "pool of free amino acids" that stimulates anabolism – muscle growth, immune system, metabolism and regenerative processes.
During and after intense physical training, Amino Max provides the body with 18 important and quickly absorbed amino acids increasing muscle growth, performance and recovery.