A strong skeleton for success at work and in the gym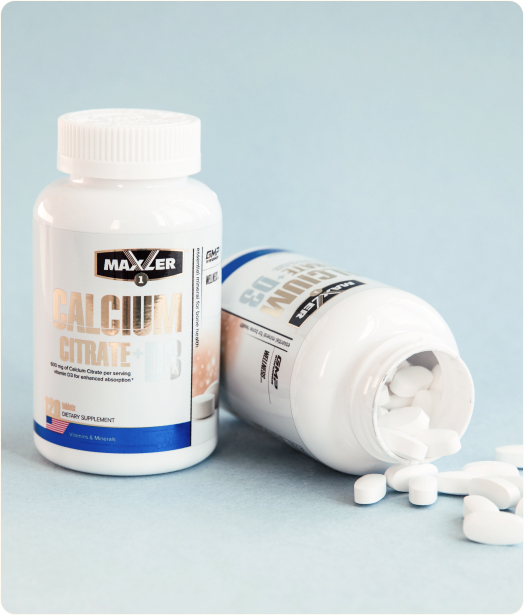 easily absorbed form of calcium
strengthens joints and ligaments
helps improve metabolism
A healthy body relies on a healthy musculoskeletal system. It's important to take care of each part of the system, from the bones to the cartilage and muscles. One of the best ways to do so is through proper nutrition. Our bones are about 65% made up of minerals and other inorganic compounds, which helps maintain bone strength and makes the bone hard. The two most important minerals for our bones are calcium and phosphorus.
A mineral strength
To support our bone strength, we need to ensure we get enough calcium. This mineral can easily be found in foods like spinach and dairy; however, we can't always absorb it well. That's why you can rely on a high-quality supplement, like Maxler Calcium Citrate + D3 to get the job done.
Alongside supporting bone health, calcium has other benefits for the body, including:
Improved tooth health – this mineral supports tooth health as it keeps the teeth strong. It can also support a strong enamel.
Improved cartilage health – the combination of calcium and D3 can help with preventing inflammation in our joints.
Improved muscle function – calcium is a messenger used by muscle cells to communicate. Sufficient intake prevents cramping and helps recovery.
Maxler Calcium Citrate +D3 is a vegetarian formula that is designed to have great absorption and bioavailability. This way, you can easily support your skeletal health as you make your way through your busy day.