Vitamin C to energize your immune system function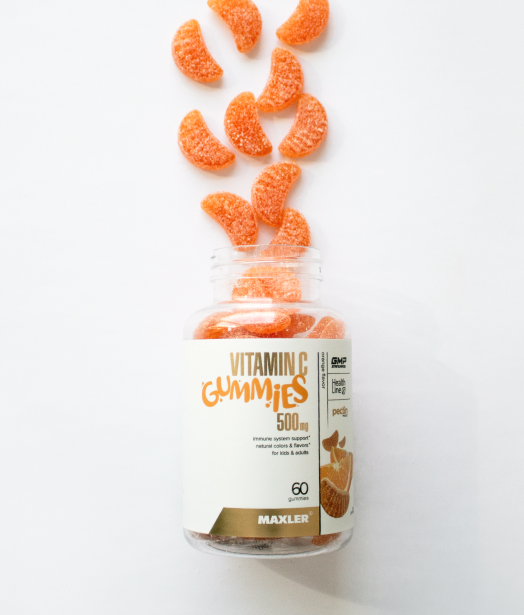 natural colors & flavors
supports skin & bones
antioxidant properties
Vitamin C is an essential nutrient for preserving the sound health and youth of the human body. It plays an important role in the prompt triggering of immune response. Due to its anti-inflammatory qualities, Vitamin C fights inflammation which is one of the key factors that causes symptoms during viral infections. It may also keep you from catching a cold or may decrease the length of cold symptoms.
Vitamin C gummies benefits
Sufficient amounts of vitamin C have many beneficial effects on different parts of the body:
Boosts the body's natural defenses;
Supports cardiovascular health;
Strengthens bones;
Supports skin health.
Vitamin C speeds up the regeneration of damaged cells and hinders inflammatory processes. Vitamin C has proved its efficiency not only in preventing, but also in relieving the symptoms of common colds. It soothes the discomfort caused by cold-related headaches, fatigue, muscle aches and fever and speeds up recovery. This makes Vitamin C an invaluable ally to your immune system throughout the flu season.
Vitamin C helps regulate blood circulation. It also strengthens blood vessels and effectively filters out extra cholesterol from the body, thus providing all-round support to the cardiovascular and the circulatory system.
Vitamin C takes part in synthesis of collagen that provides bones and ligaments strength and skin elasticity.
Bright orange flavor will ensure that both children and adults will love this healthy treat!
Vitamin C Gummies is a perfect supplement for adults and children living an active lifestyle.