Fighting tiredness and keeping pathogens out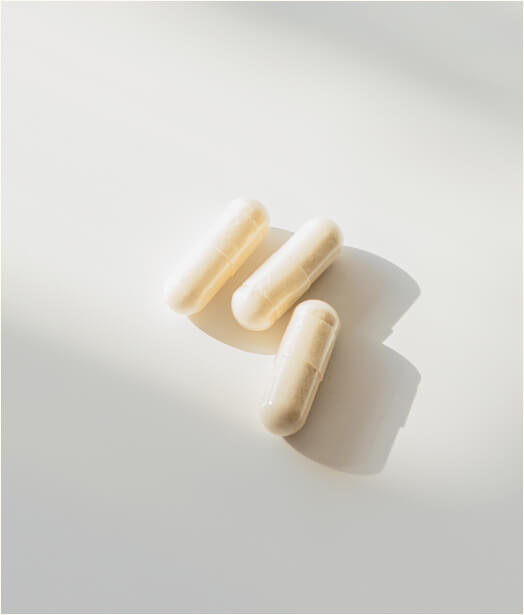 supports energy levels
gentle on your stomach
supports red blood cell production
Our body requires micronutrients, and iron is one of the mineral micronutrients that is vital for good health. You likely know that it's essential for allowing oxygen to travel to our cells through the blood. Iron makes up a protein called hemoglobin, which transports the oxygen around our body. However, iron does more than just supply our body with oxygen.
The cornerstone of health
Iron keeps the whole body performing at its best. It is key for energy, as the oxygen it carries is required to release energy from foods. Adequate iron levels prevent feeling tired, which is often something that women that menstruate need assistance with.
The mineral offers cognitive support. Getting plenty of iron ensures that you can concentrate well and stay attentive. It may even help you remember better. Ensuring that you're getting adequate iron can therefore increase your productivity and support your brain.
Iron supports your immunity. Our immune system has two parts to it – one that protects us from general pathogens, and one that deals with specific infections. Iron supports the general immune response. It allows the cells that recognize and eliminate the pathogen to develop correctly. Therefore, sufficient iron intake prevents disease and supports good health.
Maxler Iron 25 mg is a vegan capsule providing 25 mg of iron, which is sufficient to meet your daily needs. The formula contains chelated iron, meaning that it has additional molecules attached to the mineral, which makes it easier to absorb by our body and causes less stomach discomfort.