Magnesium – your health's best friend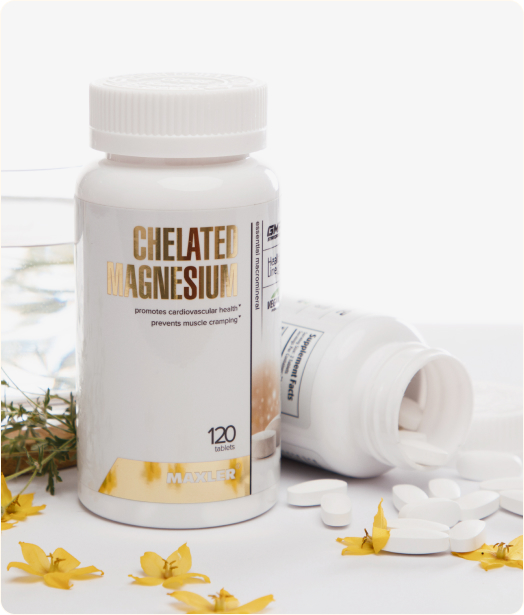 promotes cardiovascular health
prevents muscle cramping
bioavailable form of magnesium
Out of all the micronutrients that our body needs, the ones we think about first are most likely, vitamins. However, our body also needs a variety of minerals. One of such key mineral micronutrients is magnesium.
Magnesium is an overall superstar. It acts as a cofactor – meaning that it helps certain enzymes, which are the "action proteins" of the cell, to do their jobs. It plays a role in many processes, ranging from helping to convert food into energy, to muscle contractions.
Supporting the brain
One of magnesium's benefits is that it supports brain function. It helps send nerve signals in our brain and to regulate our mood. It is also a great addition when you're feeling stressed and will help you relax. Magnesium is great for improving sleep, as it helps make neurotransmitters that help you fall asleep.
Supporting the vascular system
Exercise is key for a healthy life, and those that are active can benefit from magnesium. Magnesium helps our muscles contract, creating movement, keeping you on the go when you're playing your favorite sport. It's also important for keeping your bones strong, as around 60% of your body's magnesium is stored in your bones.
If you're someone with an active lifestyle that's looking to give your body an extra boost, consider magnesium. It's a great supplement for those who may have a lot on their plate and want to care for their heart, body, and mind. Maxler Chelated Magnesium is a magnesium supplement which is easily absorbed, ensuring you're getting the most from it.