B is for brain – vitamins for cognition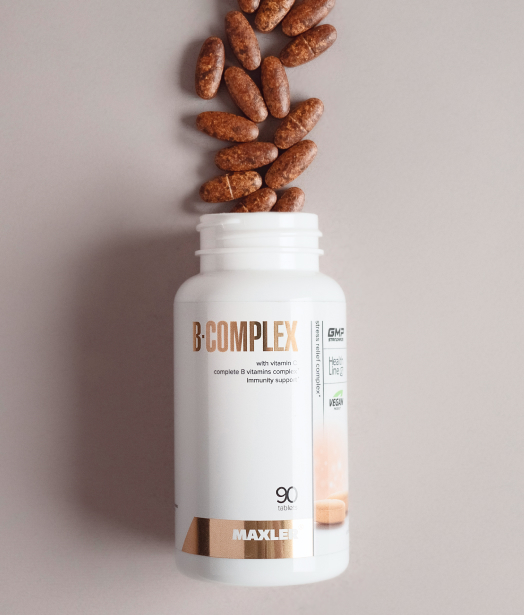 complete B vitamins complex
with vitamin C
immunity support
The stressors of everyday life can make it difficult to perform at your best. With many things to juggle at once, some may want to improve their concentration. Others may want something to support their mood, or simply keep their brain and body healthy.
Maxler B-Complex is a formula designed for just that. Containing a combination of B-group vitamins alongside other ingredients, it helps support brain health while also contributing to the maintenance of overall health.
For example, vitamin C in the formula helps with maintaining immunity, as does vitamin B2. B12 and B2 support the health of your blood cells, while B5 helps repair tissues. Vitamins B1 and B3 help you digest well, breaking down carbs and fats.
What about the brain benefits?
The B-group vitamins are essential for a healthy brain. Vitamin B6 is a key player in sleep and mood control. Vitamins B1, B3 and B9 all ensure a healthy nervous system and optimal brain function.
These vitamins are also paired with choline. Choline is a nutrient that plays many roles in the body, from making our cell membranes to sending signals between cells. It supports a healthy memory and helps us process information. It also might provide support when things get overwhelming.
Maxler B-Complex is an easy way to ensure you're supplying your body with beneficial micronutrients. This complex can promote a healthy brain and a healthy body, and the vegan tablets are easy and convenient to include into your routine.