The most important minerals in a tab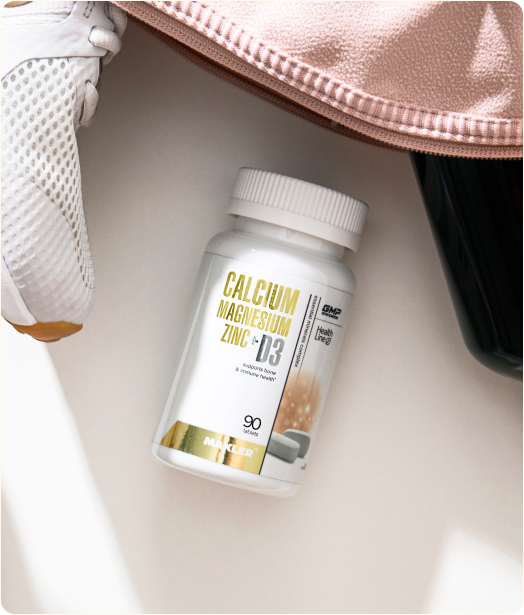 stimulates the immune system
cardiovascular system support
promotes bones and teeth health
Our body contains lots of cells, which have lots of different processes happening in them. These processes require enzymes, which are proteins that do the work in a cell. The enzymes, however, can't work alone, and often require minerals to function. That's why it's important to get plenty of minerals as part of a balanced diet.
It can be hard to know whether you're meeting your daily requirements for one mineral or the other. That's why Maxler designed a mineral complex providing you with your daily requirements of calcium, magnesium, zinc and vitamin D in a single supplement.
The importance of minerals
Each of the active ingredients in this formula carries out an essential function in the body.
Calcium supports healthy bones, as it is essential for making the bone strong. Getting plenty of calcium ensures that you can prevent fractures. It also helps keep our teeth strong and supports muscle contractions. It on its own, however, isn't easily taken in by our body. The vitamin D in the formula increases its bioavailability. It also further supports health, as vitamin D supports immunity, metabolic and cardiovascular health.
Zinc also boosts immunity, which synergizes with vitamin D. It helps with blood clotting and is essential for making our DNA and many of the proteins in our cells.
Finally, magnesium, like calcium, supports healthy bones. It boosts cardiovascular health and helps send signals in our brain. It also helps with muscle contractions, working hand in hand with calcium.
Maxler Calcium Magnesium Zinc + D3 is a formula that provides your daily requirements for the four compounds in a single serving. This way you can fit all your mineral requirements into your day without having to worry about ensuring you get enough through meals.