Keeping bones strong and body healthy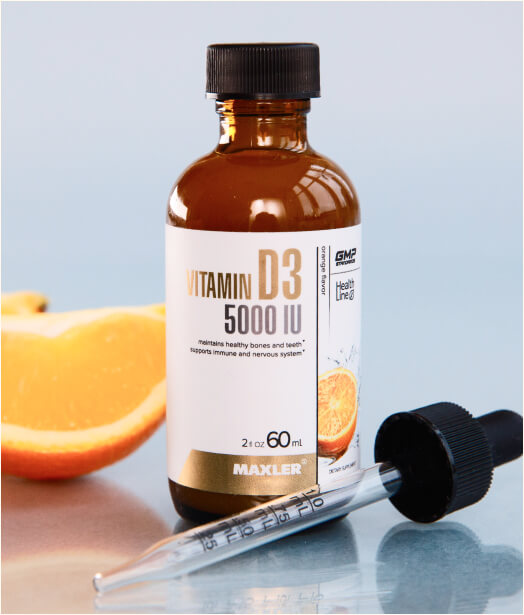 maintains healthy bones and teeth
boosts immune system
a must-have during the fall/winter season
A balanced diet allows you to take in a variety of micronutrients like vitamins and minerals. Each of them serves a particular function and supports certain processes in our body, contributing to overall health. Vitamin D is one of the vitamins that is essential for us and helps to keep many parts of our body healthy.
Vitamin D comes in different forms, with the D3 form being best absorbed and used by the body.
Supporting a strong body and mind
Vitamin D's fame comes from its ability to support our musculoskeletal health. The vitamin helps our body absorb calcium and phosphorous, which are required for strong bones. It can also help build muscle and improve strength.
However, that's not the only thing this vitamin can do for us. It is a potent supporter for the immune system. It may help prevent sicknesses like colds in the first place. Getting enough of this vitamin helps protect our body from disease. Vitamin D can also do wonders for the brain – it can help with improving our moods and fighting stress.
For those looking to shed pounds, vitamin D can be a great addition to a healthy diet and an exercise plan. This combination can make it easier to lose weight, likely due to the vitamin helping us feel fuller.
Maxler Vitamin D3 5000 IU drops is an orange-tasting supplement that contains a high dosage of vitamin D. These drops are easy to incorporate into a busy lifestyle, to ensure that you're getting enough of this essential nutrient no matter what's going on in life.