Making good health fun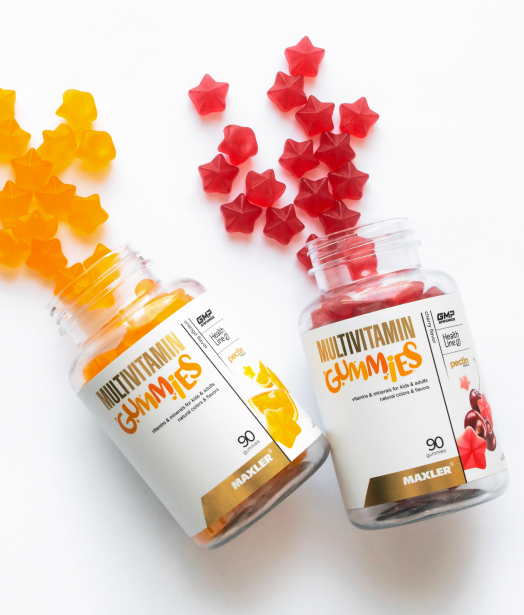 vitamin and mineral complex
supports immunity
supports metabolism
What are key nutrients our body needs to remain in good health? Vitamins and minerals of course! We can usually get them through fruit, berries, veggies and sometimes even through meat products. However, when things are busy or during changes in seasons, like winter and spring, our diets may be less varied and can contain less of these great foods. So, what can you do in times like these?
A secret weapon for your health
When you want to support your body but don't want it to be a chore, Multivitamin Gummies can be your secret weapon. They contain all the beneficial vitamins as well as iodine and zinc. They not only help you look after your help, but also support immunity, digestion, bone and skin health.
The gummies have plenty of antioxidant vitamins, like vitamin C, A, and E. These protect your cells from free radicals, support eyesight and immunity. The combination of vitamin C and zinc will help you fight off infection.
The B-group vitamins are great for your metabolism. They help digest foods and release energy from carbs, fats, and proteins. Iodine also helps with this aspect. Plus, they support the nervous system and help make red blood cells. The added choline in the gummies further boosts concentration and memory.
Additionally, there's plenty of vitamin D for your bones, muscles, teeth and of course, your immune system.
Maxler Multivitamin Gummies are a great option to support general health, as they contain all key vitamins and two important minerals. You'll find them a fun way to take care of yourself – their orange taste and fun shape make good habits feel like a joy. It's truly a great option for all the family.