Better quality sleep for a better life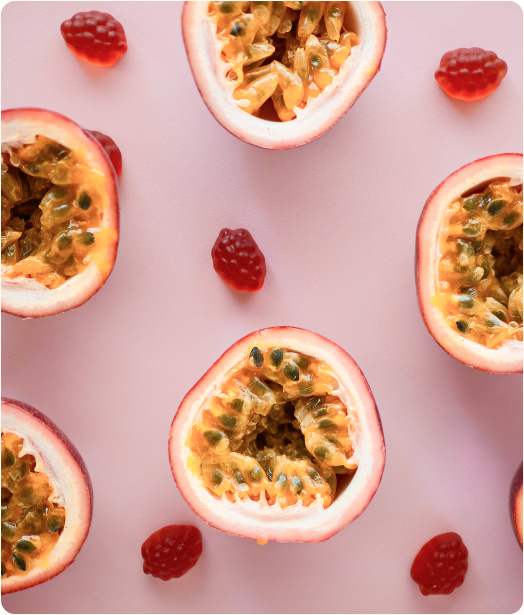 safe and effective for healthy sleep
1.5 mg melatonin per serving
natural colors and flavors
Sleep is an incredibly important action that we do every day. Its goal is to help balance the processes happening in our brains, like the growth of neurons, storing information and cleaning out waste. Sleep is a complex process, involving a variety of chemical messengers. One of these messengers is melatonin, which is a hormone that builds up when it gets dark. As our body begins to make it, we start feeling sleepy.
Great sleep takes a few ingredients
Our body produces melatonin on its own, with most of it being made between 11pm and 2am. However, certain processes can disrupt its production. Melatonin supplements can therefore help our body sleep better, decreasing the time it takes for you to fall asleep and increasing the time you spend sleeping. It can also improve the quality of sleep.
Alongside melatonin, Maxler Sleep Gummies contain a few extra ingredients to support sleep. One of these is vitamin B6. This vitamin is needed to make GABA, which is a neurotransmitter which helps us calm down and relax. Pairing vitamin B6 with melatonin can help with better sleep and more vivid dreams.
These gummies also contain passionflower extract. This flower can help with relaxation, as it may also increase the levels of GABA. It can make it easier to calm down and can promote sleep.
Maxler Sleep Gummies with Melatonin are a convenient and fun supplement that fits any lifestyle. These gummies are made with pectin, so they are vegan and low in sugar. Maxler Sleep Gummies support sleep, helping you feel refreshed and ready to start the day.
Sleep gummies with Melatonin are an important supplement for adults and children living an active lifestyle. Everyone will love these passion fruit flavored gummies!