What is Liver Support from Maxler?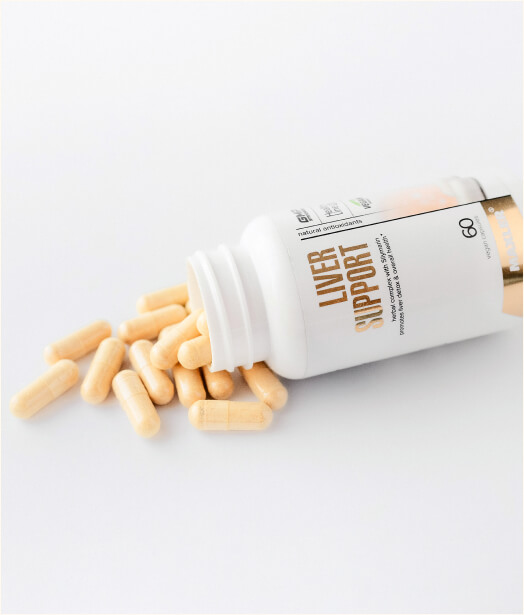 contains a complex of herbs
antioxidant function
promotes body detox
Maxler Liver Support complex formulation contains components that complement and reinforce each other's action. It contains a special selection of herbal extracts that protect liver cells from destruction and the effects of toxins. Liver Support also helps to restore your own healthy liver cells.
Optimal protection for liver health
The formula contains a variety of ingredients to promote healthy liver function and detox:
Milk Thistle Extract;
Dandelion Extract;
Artichoke Extract;
Turmeric Extract;
Ginger Extract.
Milk thistle contains silymarin, a natural composition of nutrients that is biologically active in protecting the liver from damage. Milk thistle extract protects liver cells from destruction, stabilizes the cell membrane.
Dandelion extract is rich in antioxidants, which protect the liver cells from harm and slow down the flow of toxins into them.
Artichoke Extract, Turmeric Extract and Ginger Extract all have a positive effect on cholesterol metabolism, which to a large extent occurs in the liver. As a result, the content of "bad" cholesterol can be reduced.
Turmeric Extract also normalizes the formation of bile and supports the formation of new healthy liver cells at the proper level. It is rich in antioxidants that protect cells from harmful free radicals.